Product Overview: Vihtavuori N105 Powder
Vihtavuori Smokeless Powder is used by the some of the best shooters and manufacturers in the competitive shooting industry, they have gained an excellent reputation for being one of the best smokeless powders available. All of these powders  including Vihtavuori N105 Powder in stock now for sale ensure clean burning and repeatable shooting properties in all weathers and conditions.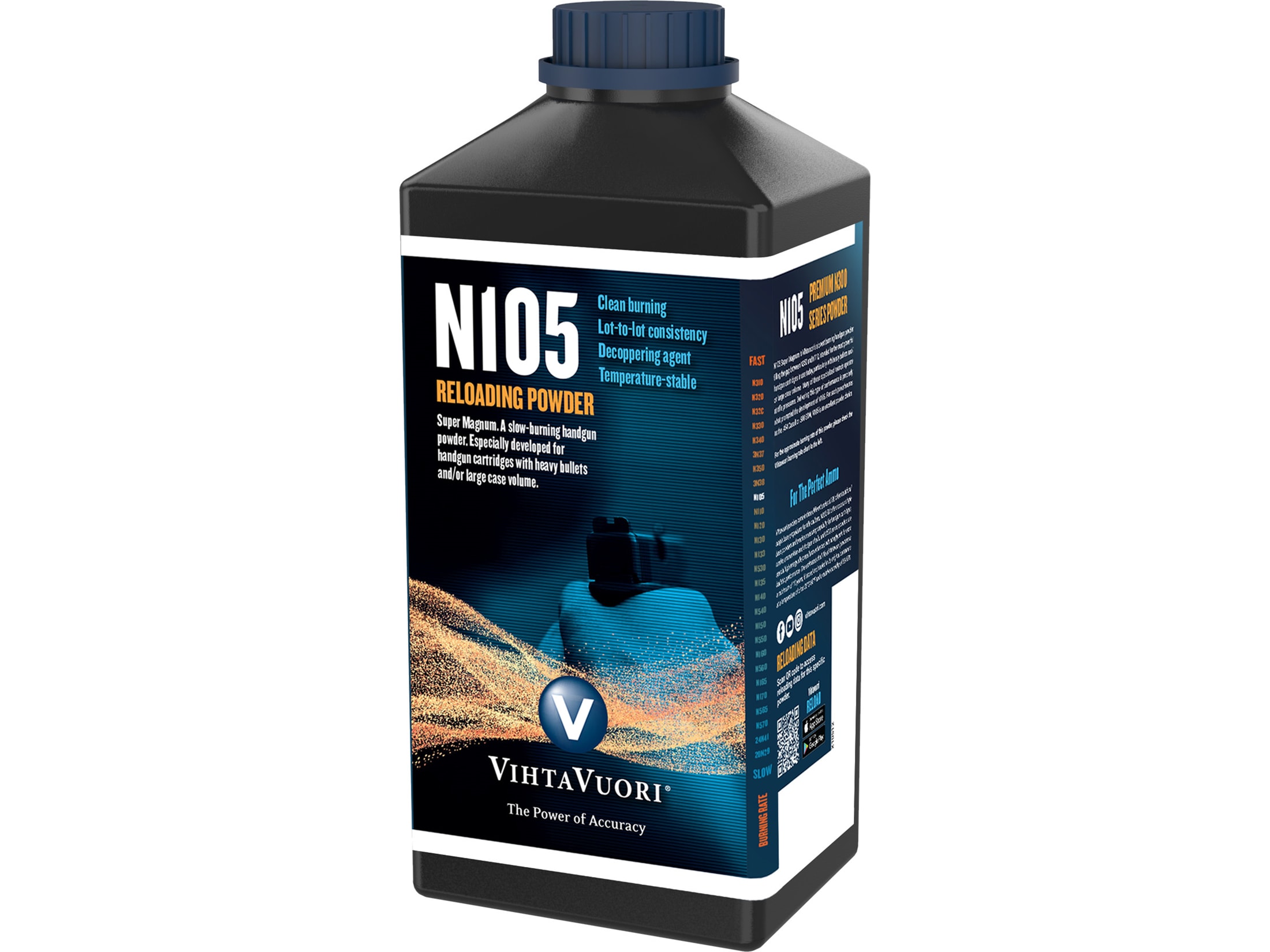 Vihtavuori Smokeless Powders are credited with uniform and superb quality based on full control of the whole production chain beginning from the production of nitrocellulose to the bottling of the end product. These strict quality acceptance limits have helped reloaders and cartridge manufacturers to achieve similar loads regardless of the production lot for more than 85 years. It is easy to see why Vihtavuori Smokeless Powders have achieved a strong position among top class shooters around the world
Vihtavuori N105 Powder Super Magnum is Vihtavuori's slowest burning pistol powder, intended for the most powerful handgun cartridges in use today, particularly with heavy bullets and/or large case volume. Many of these specialized rounds operate at rifle pressures. Delivering this type of shooting performance is precisely what prompted the development of N105. For such powerhouse calibers as the .454 Casull or .500 S&W, N105 is an excellent reloading powder choice.
Other Important Information:
Do not exceed the loads displayed in the reloaders guide.
Never mix any two powders regardless of type, brand, or source.
Never substitute any smokeless powder for Black Powder or any Black Powder substitute.