Product Overview: Ramshot TAC Powder
Ramshot Smokeless Powder is newly manufactured, meaning it hasn't been pulled from loaded ammunition and it's not military surplus powder. Every powder in the Ramshot family is double-based and spherical shaped.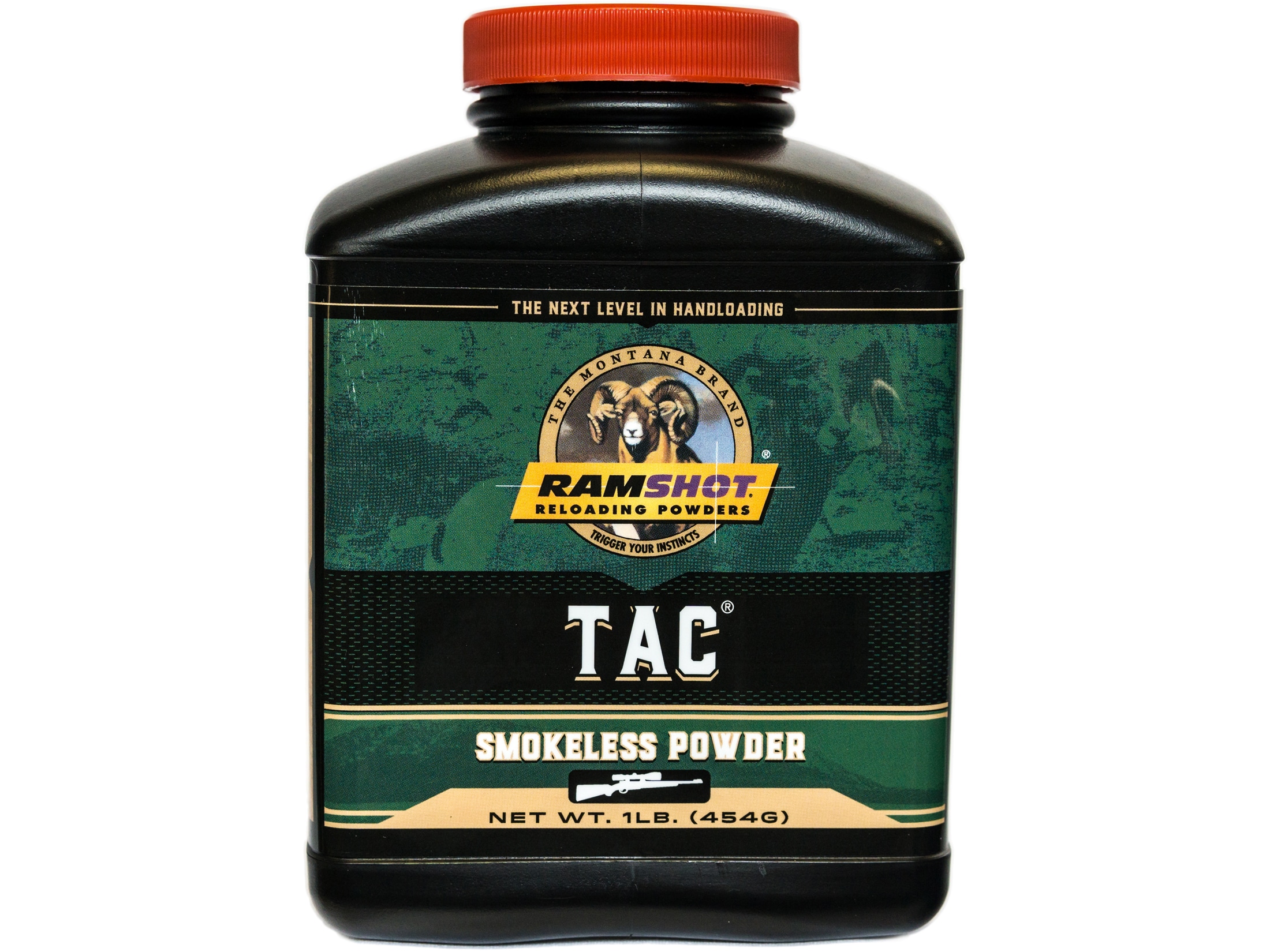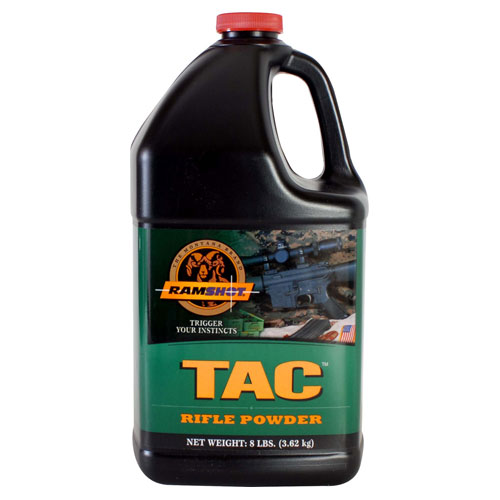 Ramshot TAC Powder in stock now for sale is a double-base spherical propellant that sets the standard for extreme accuracy and reliability with heavy bullets in the 223 Remington and match applications in 308 Winchester. Excellent flow characteristics ensure consistent metering and charge weights for repeatable results with progressive loading equipment. Ramshot TAC Powder is the choice for shooters who demand precision and accuracy.
Other Important Information:
Do not exceed the loads displayed in the reloaders guide.
Never mix any two powders regardless of type, brand, or source.
Never substitute any smokeless powder for Black Powder or any Black Powder substitute.