Hodgdon Pyrodex P Black Powder Substitute 1 lb Description
When measured volumetrically with a black powder measure, it is meant to be a straight substitute for FFFg Black powder. Pyrodex P is primarily used in muzzleloading pistols, cap and ball revolvers, and small bore muzzleloading rifles. It burns cleaner and creates less fouling than blackpowder, as do all grades of Pyrodex.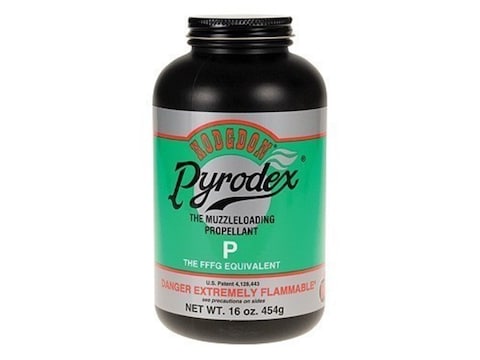 Note:
Do not exceed the load limits specified in the reloaders' guide.
Never combine any two powders, regardless of their sort, brand, or source.
Never use a smokeless powder in place of black powder or a replacement for black powder.