Federal Premium Gold Medal Match Large Pistol Magnum Primers #155M Box of 1000 (10 Trays of 100)
Gold Medal cartridges use the same high-quality primers that have made them the preferred choice of match shooters and hunters around the world. Federal Gold Medal Primers are made to rigorous standards and use Federal's patented basic lead styphnate priming mix, which ensures optimal primer ignition.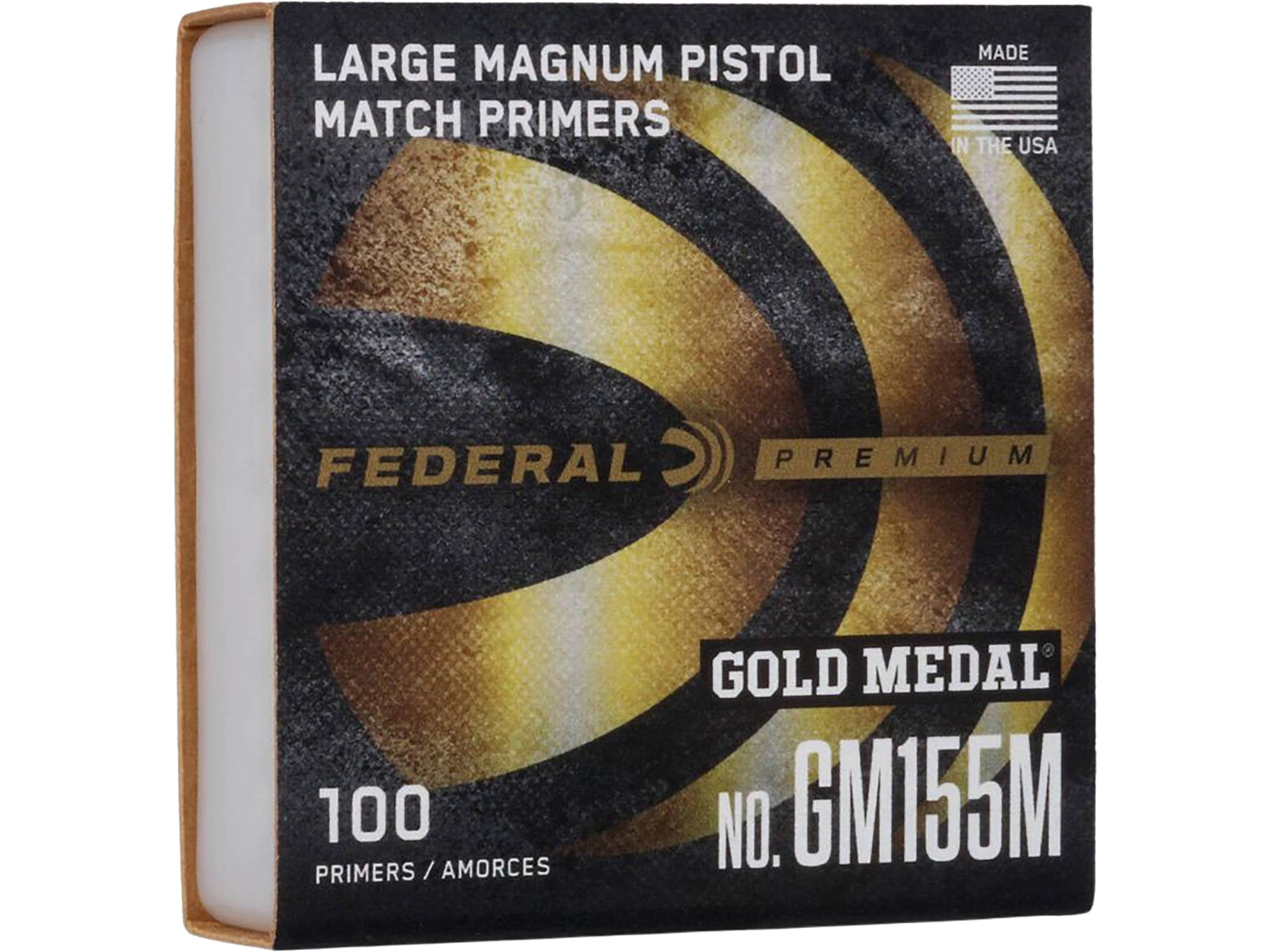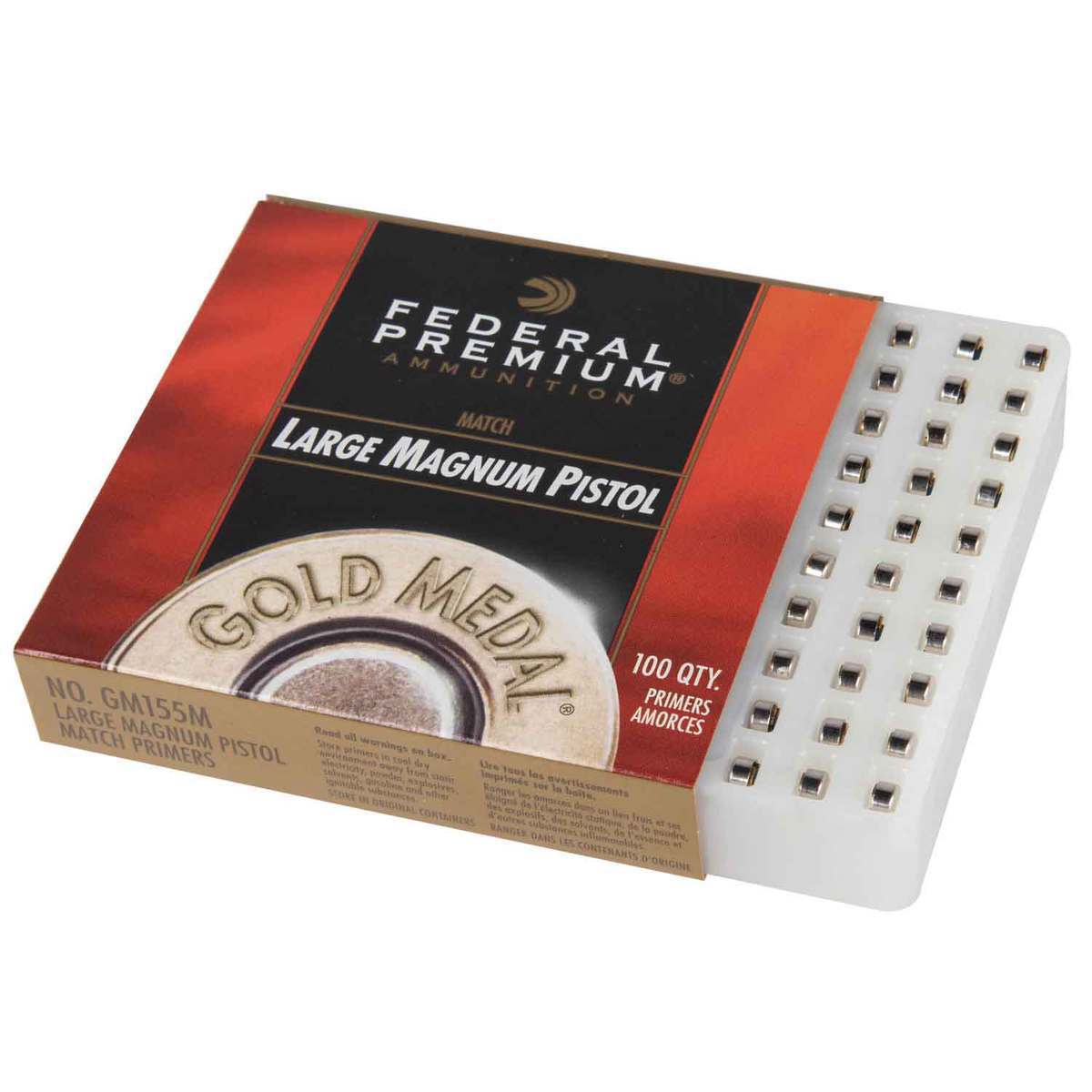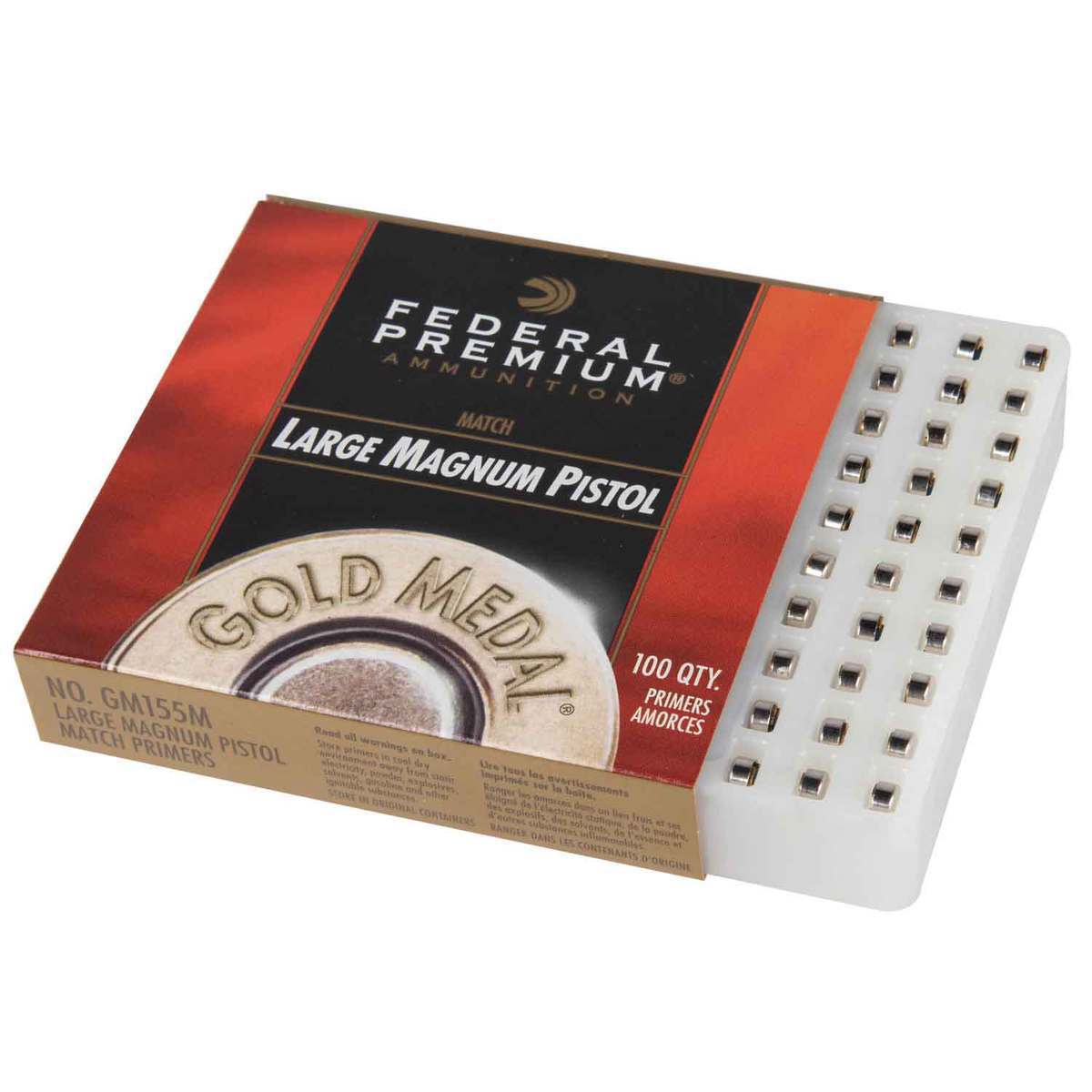 Federal Gold Medal #155M Large Magnum Pistol Match Primers -100 Count – Gold Medal primers are manufactured to exacting tolerances, providing the same high-quality components and optimum ignition that have made Federal Premium Gold Medal cartridges the preferred choice of match shooters around the world.
Precision and consistency that are unrivaled in the industry
Ignition consistency
Tolerances are exceedingly tight.
Large Pistol Magnum Primers