Federal 210 Primers Large Rifle Box of 1000 (10 Trays of 100) Description
The identical primers that are used in Federal's high-quality ammunition. Exacting requirements are followed to ensure trustworthy ignition.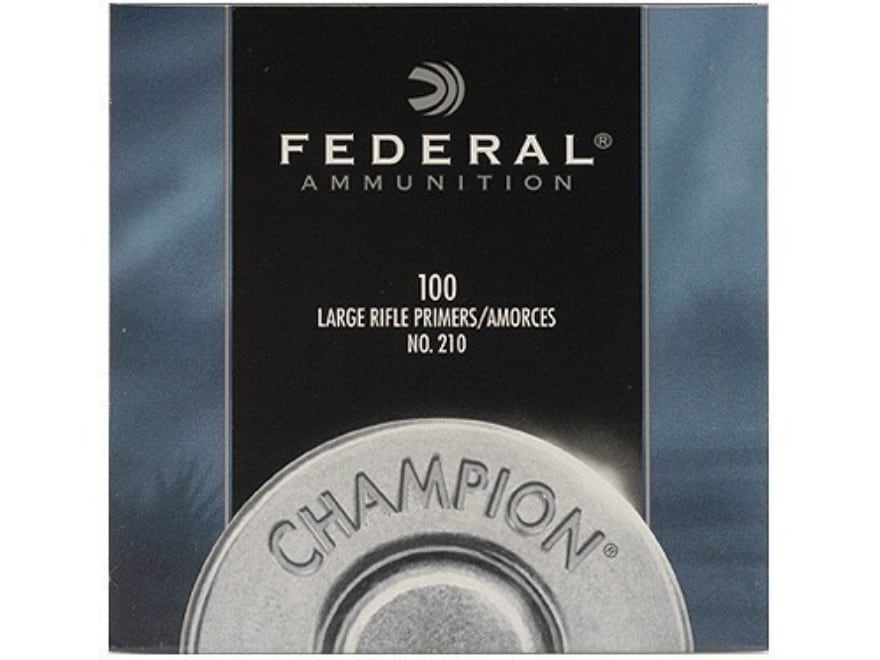 100 Count Federal Champion #210 Large Rifle Primers Federal Champion primers are ideal for reloading rifles and pistols since they are both inexpensive and reliable. They're ideal for high-volume shooters as well as those starting to reload because of their unique priming mix and reliable ignition.
For constant ignition, a special Federal priming mix is used.
At a reasonable price
There are sizes to suit almost every reloading need.
Federal 210 Primers In Stock Large Rifle Box of 1000 (10 Trays of 100)