CCI 300 Primers Large Pistol Box of 1000 (10 Trays of 100)
CCI 300 Primers are subjected to ongoing testing and improvement. Therefore, CCI 300 primers today are more sensitive, simpler to seat, and more suitable with both progressive and automatic loading equipment than they were in previous generations. CCI 300 Primers make use of contemporary non-corrosive and non-mercuric initiator mixtures in order to achieve the cleanest possible burn. There are two sizes available: 1000 count and 5000 count.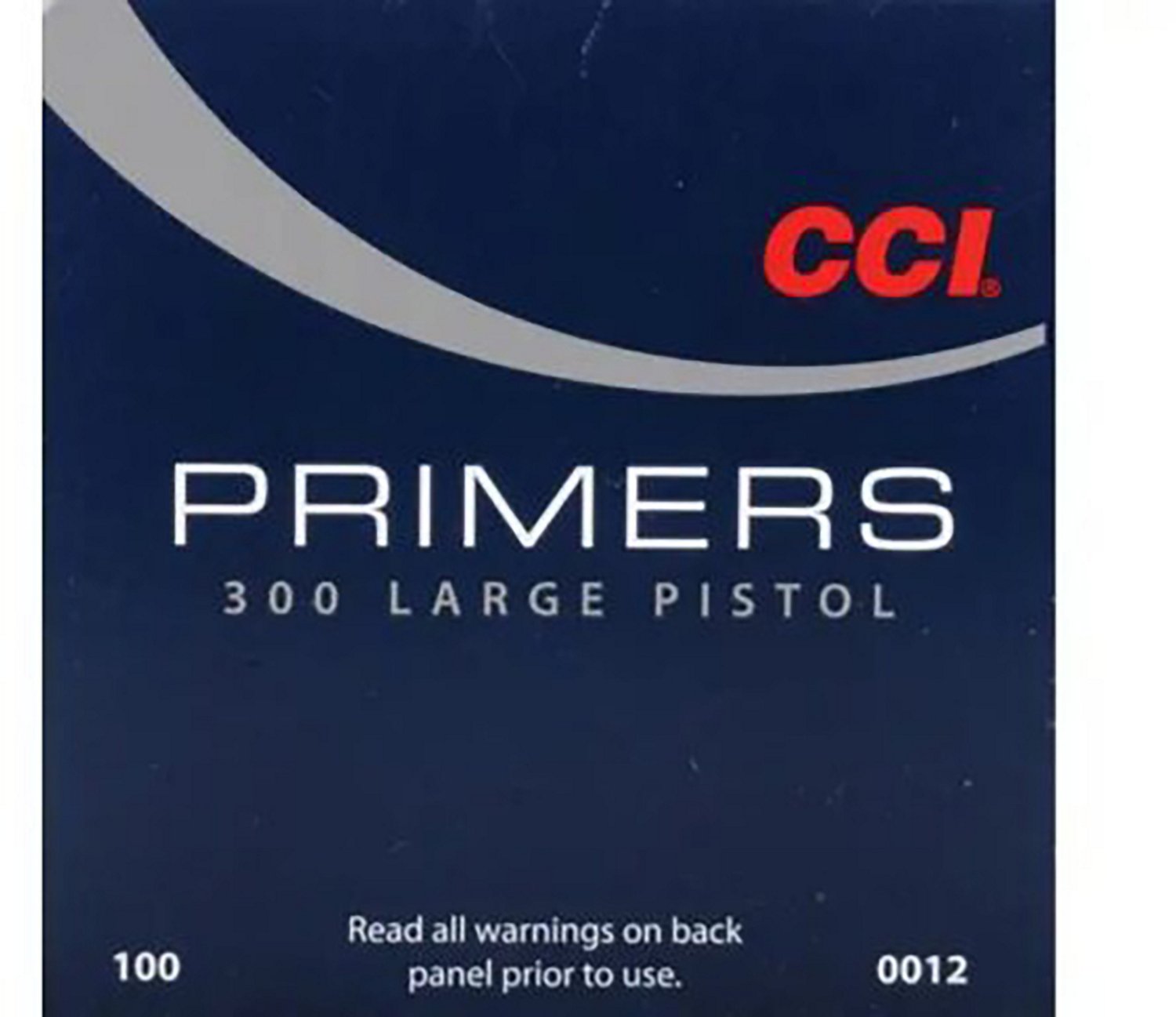 Because of the frequent testing and assessment techniques used by CCI, primers have become highly developed. As a result, the CCI #300 Large Pistol Primers are simpler to ignite and seat than other priming options, making them an excellent choice for reloading. These primers are non-corrosive and non-mercuric, which makes them ideal for outdoor use. CCI's #300 Large Pistol Primers are for most handgun cartridges requiring a large pistol primer.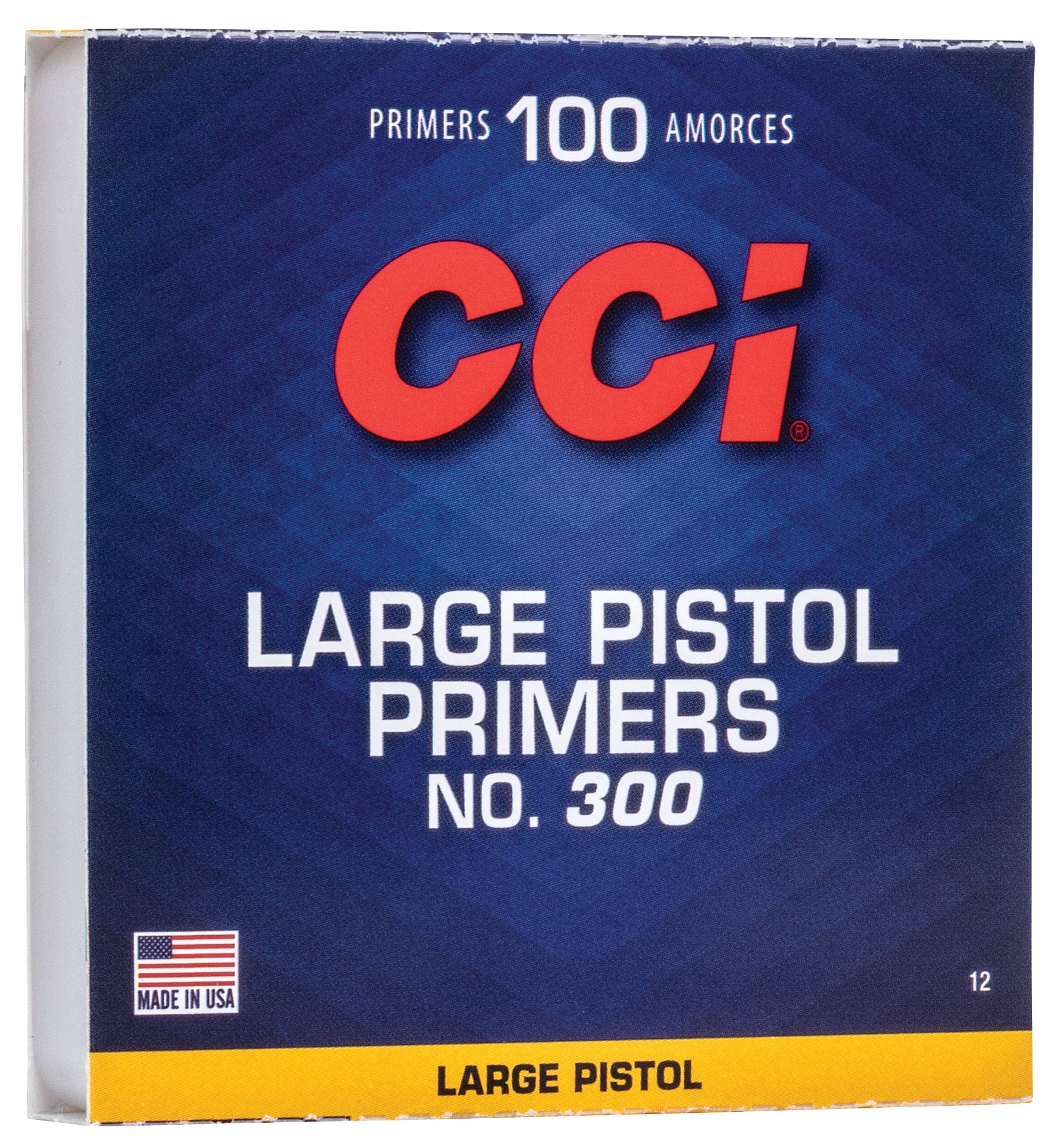 CCI Primers make use of a clean-burning initiator chemical, which allows them to be used for longer periods of time between primer pocket cleanings. They have been engineered to seat more comfortably and to flow more smoothly through automated equipment than previous models. These primers provide a more sensitive and effective contact area for weapons that fire off-center, allowing them to be more accurate.
A cartridge is little more than scrap metal if it does not include a primer. CCI was formed by Richard Speer in order to offer reloaders with a reliable source of component primers. Primers were CCI's initial product, released years before the release of Mini-MagTM, Stinger®, and our other well-known ammunition lines.
Because we test and enhance our primers on a regular basis, they are highly developed items. Compared to previous generations of CCI primers, today's primers are more sensitive, simpler to seat, and more compatible with progressive and automated loading equipment. CCI primers have always included non-corrosive and non-mercuric initiator mixtures that are contemporary in nature.
Features and Benefits
100-round box
For most handgun cartridges requiring large pistol primers
Clean burning
Reliable
Clean-burning initiator compound
Larger sweet spot for guns that produce off-center strikes
Easier to seat than ever before
Improved sensitivity for critical-need loading
Product Information
| | |
| --- | --- |
| Quantity | |
| Primer Size | |
Delivery Information
| | |
| --- | --- |
| | 1.030 Pounds |
WARNING: This product can expose you to Lead, which is known to the State of California to cause cancer and birth defects or other reproductive harm. For more information go to – www.P65Warnings.ca.gov.