Product Overview: Alliant e3 Powder
Every container of Alliant Smokeless Powder is backed by a century of manufacturing experience and the most exacting quality control procedures in the industry. Chemical composition, grain shape and size, and overall density are constantly checked and tested in a ballistics lab to ensure consistency.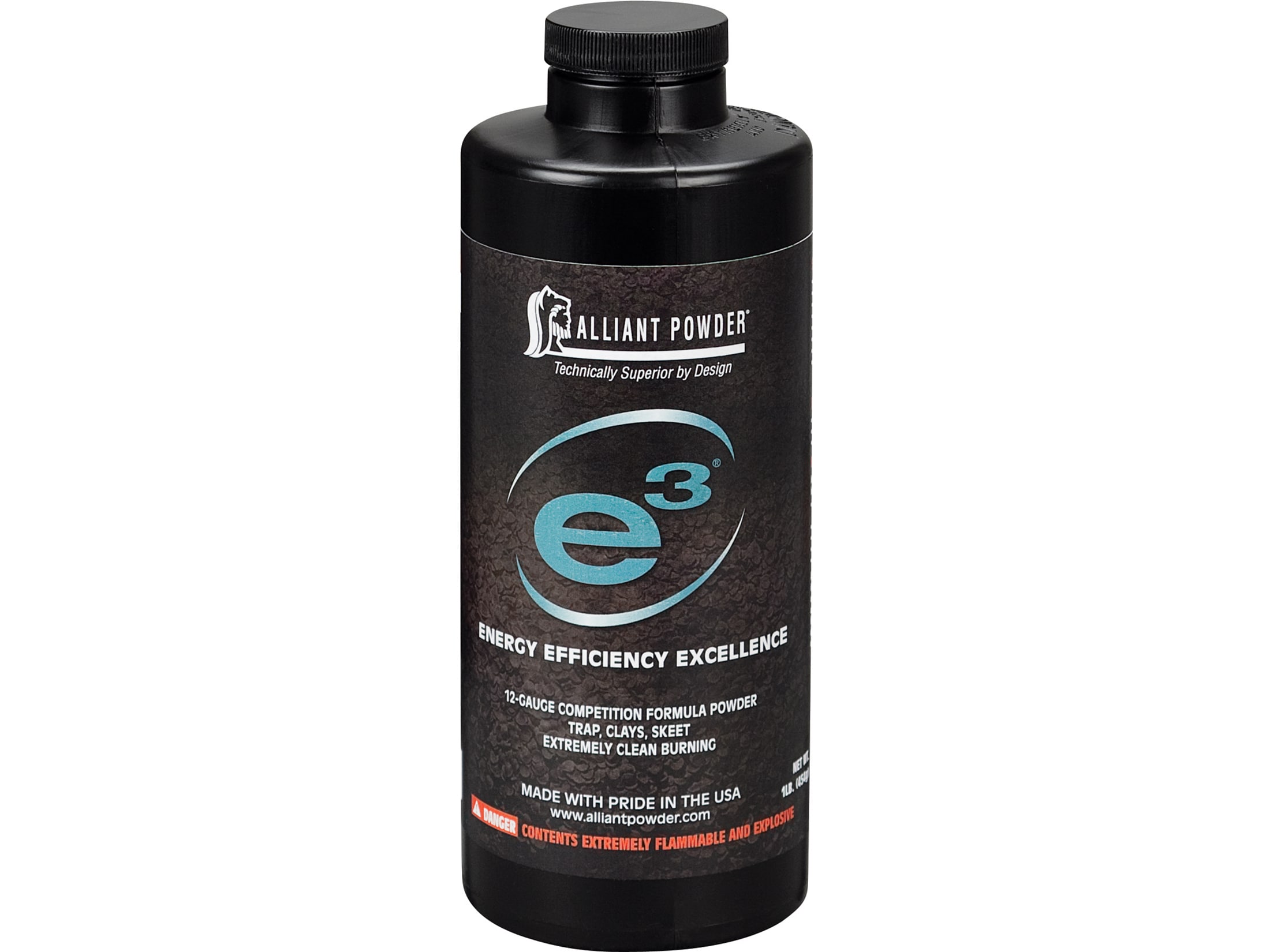 Alliant e3 Powder in stock now represents the next generation of reloading powder technology, and offers the clay target shooter what he/she needs to maintain the winning edge. This 12 ga powder possesses a perfect balance of the qualities desired by competitive shooters. e3 features reduced charge weights, is the cleanest burning 12 ga. shotshell powder available, and has environmental stability and ultra premium quality to provide more consistent and reproducible performance all-year round. Alliant e3 Powder for sale is destined to become the shot shell powder by which all others are judged. Named after its core qualities of energy, efficiency and excellence, this exciting powder offers 12-gauge target shooters a high-performance product that stands apart from the rest
Warnings from the Manufacturer:
Do not exceed the loads displayed in the reloaders guide.
Never mix any two powders regardless of type, brand, or source.
Never substitute any smokeless powder for Black Powder or any Black Powder substitute.